FMF World Congress
Sponsors and Exhibitors
DIAMOND SPONSORS
GE Healthcare

|
GE Healthcare is a leading global medical technology and digital solutions innovator.
At GE Healthcare Women's Health Ultrasound, we are committed to creating A Healthier Future for Women.
We create Voluson™ ultrasound solutions to enhance the relationship between clinical partners and patients, and work relentlessly to break new ground in innovation. We constantly improve the quality of our ultrasound images and create specialized tools to help clinicians see more anatomical details so they are able to provide their patients the best possible care. The Voluson family of products offers a range of solutions tailored to help meet diverse budgetary and clinical needs. We do it all to support you in providing exceptional care that will exponentially improve women's lives, ensuring better health for generations.
GOLD SPONSORS
Roche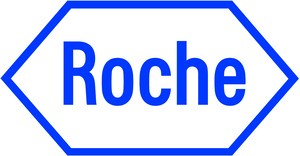 |
Roche is a global pioneer in pharmaceuticals and diagnostics focused on advancing science to improve people's lives.
Roche is the world's largest biotech company, with truly differentiated medicines in oncology, immunology, infectious diseases, ophthalmology and diseases of the central nervous system. Roche is also the world leader in in vitro diagnostics and tissue-based cancer diagnostics, and a frontrunner in diabetes management. The combined strengths of pharmaceuticals and diagnostics under one roof have made Roche the leader in personalised healthcare – a strategy that aims to fit the right treatment to each patient in the best way possible.
Roche is a global pioneer in pharmaceuticals and diagnostics focused on advancing science to improve people's lives. Roche Sequencing Solution of Roche is focused on developing novel technologies and products to support innovation in clinical research applications. Part of Roche Sequencing Solutions, the Harmony® prenatal test is a non-invasive screening test for pregnant women that can be used as early as 10 weeks of pregnancy. By evaluating fetal cell-free DNA found in maternal blood, including accurate measurement of the fetal fraction of cfDNA, the test assesses the probability of Trisomy 21 (Down syndrome) and other common fetal chromosomal conditions. The results are intended for prenatal screening and are not intended to be the sole basis for diagnosis. The Harmony® prenatal test has been used to guide clinical care in over 1,400,000 pregnancies worldwide. For more information, visit www.harmonytest.com.
---
PerkinElmer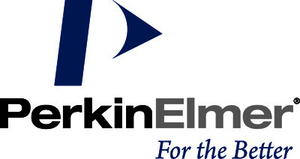 |
PerkinElmer is a global company focused on improving the health and safety of people and their environment. Within the field of fetal and maternal healthcare, PerkinElmer offers complete screening solutions including instrumentation, reagents and risk calculation software for early detection of pre-eclampsia and pregnancy related anomalies.
PerkinElmer was chosen as the principal screening partner for ASPRE study. Throughout the study, the PerkinElmer DELFIA® Xpress PlGF 1-2-3TM assay was used as an aid in screening for pre-eclampsia in conjunction with maternal history, mean arterial blood pressure (MAP) measurement, and uAD (Uterine Artery Doppler). The study provided evidence that combined screening model is effective to identify women at high risk for preterm pre-eclampsia.
To help facilitate wider access to non-invasive prenatal testing for pregnant women, PerkinElmer offers an easy to use, cost-effective, high-throughput screening test. The Vanadis® NIPT system is an automated non-sequencing, non-PCR based solution for cfDNA analysis.
BRONZE SPONSORS
Natera

|
Natera® is a worldwide genetic testing and diagnostics company that's changing how doctors and patients manage genetic disease. Our team includes scientists, biostatisticians, researchers, and talented laboratory professionals from around the globe. Natera develops and commercializes non-invasive methods for analyzing DNA. We operate a CAP-accredited laboratory certified under the Clinical Laboratory Improvement Amendments (CLIA) in San Carlos, California, and offer a host of proprietary genetic testing services. Our portfolio includes a wide range of tests from preimplantation genetic diagnosis (PGD) for IVF to breakthrough advances in the field of non-invasive prenatal testing (NIPT). Recently, Natera moved beyond chromosomal aneuploidy to screen noninvasively for de novo single gene mutations with its Vistara test. Vistara fits in with Natera's extensive portfolio of reproductive health products, enabling the company to engage with patients and physicians from pre-pregnancy through birth. Natera's comprehensive portfolio of tests, proven science, and experienced genetic counseling services deliver the most accurate results in the industry.
STANDARD PLUS SPONSORS
Canon Medical Systems Europe

|
Canon Medical offers a full range of diagnostic medical imaging solutions including CT, MR, X-Ray, Ultrasound and Healthcare Informatics across the globe. In line with our Made for Life philosophy, patients are at the heart of everything we do. Our mission is to provide medical professionals with solutions that support their efforts in contributing to the health and wellbeing of patients worldwide. Our goal is to deliver optimum health opportunities for patients through uncompromised performance, comfort and safety features.
At Canon Medical we work hand in hand with our partners – our medical, academic and research community. We build relationships based on transparency, trust and respect. Together as one, we strive to create industry-leading solutions that deliver an enriched quality of life.
---
ThermoFisher

|
B·R·A·H·M·S GmbH, part of Thermo Fisher Scientific, investigates, develops and manufactures novel diagnostic testing procedures to improve early diagnosis and treatment of life threatening diseases. With high-quality immunodiagnostic tests for prenatal screening, cardiovascular, pulmonary, and cancer disorders as well as for sepsis, the company contributes to the creation of a healthier future – to the greatest advantage for medical professionals and patients.
In future simple and economic blood tests will be of great importance for an early detection and successful treatment of diseases. With our know-how and technologies we are confident to play an active role in this future: Our products provide important information to clinicians and laboratories in more than 130 countries worldwide, supporting their clinically and economically relevant decisions.
The B·R·A·H·M·S KRYPTOR platforms and the B·R·A·H·M·S biomarkers for prenatal screening are CE certified and approved by the Fetal Medicine Foundation (FMF), the portfolio comes up to the quality standards of the FMF since 1999.
---
Mindray

|
As one of the leading global providers of medical devices and solutions, Mindray is committed to sharing medical technologies with the world and dedicated to innovation in Medical Imaging System. Headquartered in China, Mindray possesses a sound global R&D, marketing and service network with subsidiaries and branch offices in 32 countries.
Inspired by the needs of customers, Mindray always adopts advanced technologies and transforms them into accessible innovation, bringing healthcare within reach. Today, Mindray's products and services can be found in healthcare facilities in over 190 countries and regions.
---
Philips

|
Philips is one of the world's leading technology companies, with a long history of practical innovation and visionary design. In healthcare, we are committed to understanding the human and technological needs of patients and caregivers. We believe this understanding will help us deliver solutions that not only enable more confident diagnoses and more efficient delivery of care, but also improve the overall experience of care. We offer equipment, software, and services for imaging, patient monitoring, resuscitation and much more. Visit us at booth to learn more. People focused. Healthcare simplified.
STANDARD SPONSORS
Integrated Genetics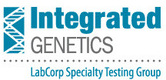 |
From carrier screening, serum screening, NIPT, diagnostic testing, and hereditary cancer testing, Integrated Genetics — a member of the LabCorp Specialty Testing Group — offers a comprehensive genetic testing menu. With over 1,700 patient service centers, the largest commercial genetic counseling network, and an online cost estimator, Integrated Genetics helps you understanDNA.
---
Sonio

|
Sonio is an AI-software guiding practitioners during prenatal ultrasound scans to secure prenatal screening and optimize prenatal diagnosis.
Designed for prenatal diagnosis experts, Sonio Diagnostics combines the patient's medical history, genetic and biological data, and ultrasound semiology to assist physicians on the path to the right diagnosis.
Suitable for all routine exams, Sonio Screening, assists sonographers during prenatal screening scans, helping them ensure that they have not forgotten anything, take risk factors into account, and facilitating the sharing of images with patients and other health professionals.
|